Sea salt spray is one of the most versatile products in your hair arsenal. It has the power to refresh limp, lifeless hair in seconds, as well as adding volume and body. From short to long, any hair length can benefit from the root-boosting and oil-busting powers of sea salt spray.
1. KEVIN.MURPHY Hair.Resort.Spray 150ml
Look as though you've stepped out of the ocean with this Kevin. Murphy Hair Resort spray. With just a few spritzes in your hair and you'll have subtle and sexy waves in an instant. It has a non-sticky and smooth finish and is perfect for most hair types and textures. Weightless and sulphate free, it gives your hair a healthy shine and a sultry, sleek surfer look. Watch heads turn as you walk down the street with these beautiful locks.
2. Redken Fashion Waves 07 Sea Salt Hair Spray
Redken certainly know their way around styling products, and this sea salt spray lives up to their reputation. It's lightweight and has medium hold, so you'll be able to create a tousled, relaxed, beachy look with no trouble. This product is all about texture and movement, rather than volume, making it ideal for thicker hair.
3. Oliology Coconut Oil Beach Wave Sea Salt Mist
If you're looking for natural, fresh-from-the-beach waves, search no further. The addition of moisturising coconut oil in this sea salt spray means it'll give you a soft and textured finish, rather than leaving your hair feeling crunchy. And because it's such a lightweight mist, you can spritz it on wet or dry. It also won't weigh down fine hair.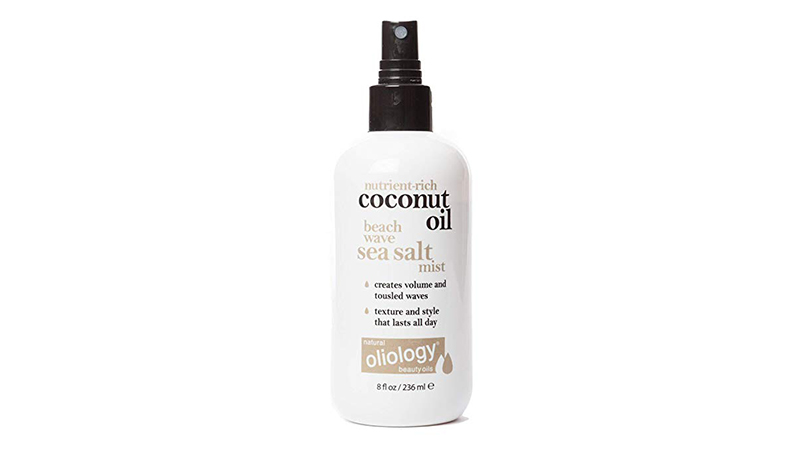 4. Awapuhi Wild Ginger Texturizing Sea Spray
The Awapuhi Wild Ginger range, from salon brand Paul Mitchell, is a cult favourite for both men and women. As the name suggests, each product carries a deliciously spicy, almost tropical scent. The Texturizing Sea Spray gives lightweight volume and moisture – courtesy of hydrating awapuhi ginger extract – and it's perfect for both straight and wavy locks. You can also use it to add some definition to your curls.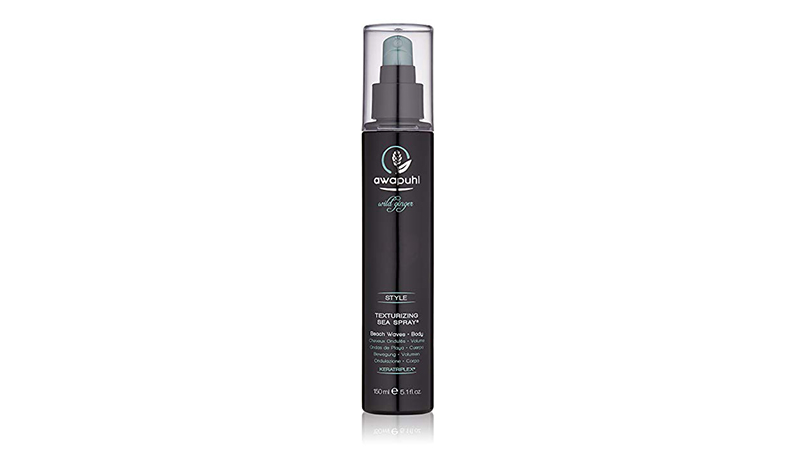 5. Sun Bum Texturizing Sea Spray
Hawaiian black lava sea salt infuses this versatile spray, so you know it'll do the job. From straight to curly hair, Sun Bum Texturizing Sea Spray gives plenty of hold and separation, so you have control over your styling. It's also humidity-proof to prevent frizz. Being alcohol, paraben, and silicone-free, it's gentle enough for sensitive scalps.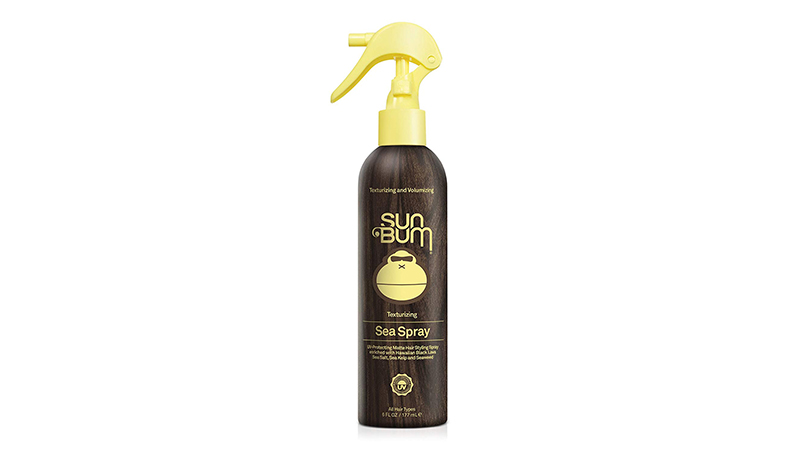 6. Verb Sea Spray
Windswept waves with plenty of body and movement are just a few sprays away with this ultra-light and voluminizing product from Verb. The dry texture and oil-balancing ingredients make this a great choice for fine hair – particularly if you need a boost at the roots. This spray is ideal for creating a loose, tousled look with that "fresh off the sand" finish.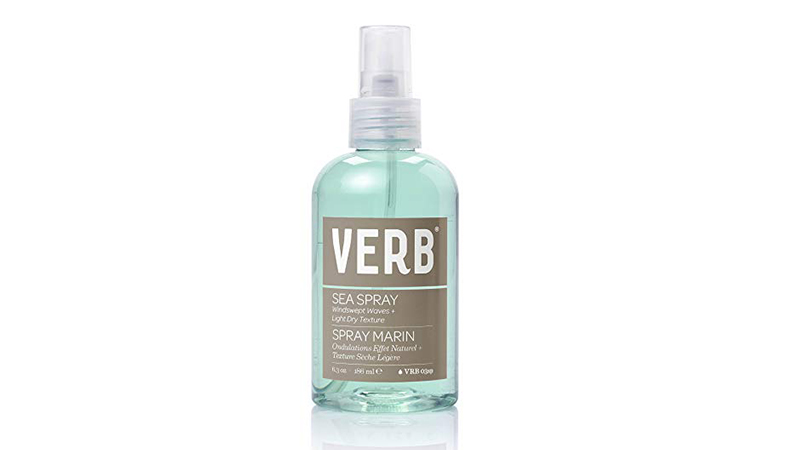 7. BYRD Texturizing Surf Spray with Sea Salt and Coconut Water
California is famous for its beaches, so it's no wonder local brand BYRD has mastered the art of sea salt spray! This product adds great volume and style, while also restoring your hair with nutrient-rich ingredients like quinoa proteins and sea buckthorn extract. Plus, the coconut water gives it a delicious tropical scent and adds hydration to your locks.
8. Bumble and Bumble Surf Spray
The Surf Spray from New York's Bumble And Bumble salon is legendary. It offers more hold than most sea salt sprays and gives hair serious grit and texture, with a matte finish that isn't drying thanks to seaweed extract. Even fine hair will love this spray for its ability to tame fluffiness. Surf Spray is the ultimate low-effort styling solution; spritz it on dry hair then twist it into position for a post-beach look, even when you're miles from the sand.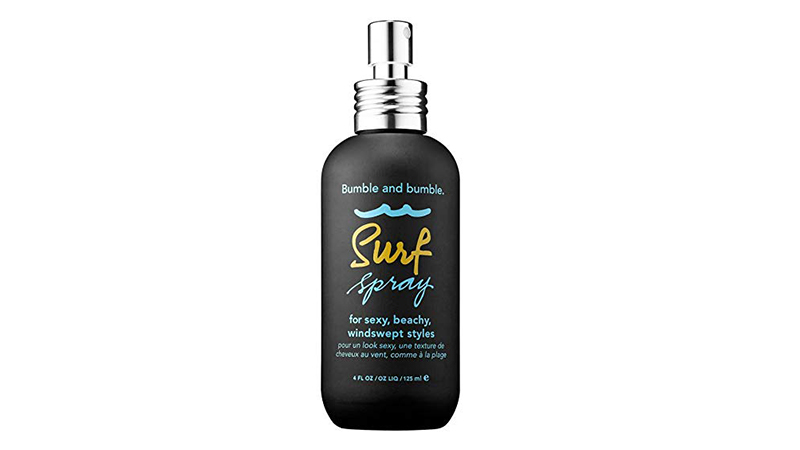 9. Pete & Pedro SALT Natural Sea Salt Spray
Pete & Pedro SALT Natural Sea Salt Spray will add thickness and volume to your hair, whatever the length. It is lighter than other sea salt sprays, which gives you more movement and manageability – no stiff, crunchy finish – and means you can layer other products over the top for more definition. The sea kelp-enriched formula balances your hair's natural oils while keeping it hydrated, and it's also paraben-free so it won't cause any damage.
10. Seven Potions Salt Texturizing Spray
The search for the best all-natural sea salt spray ends here! London grooming brand Seven Potions only use organic, easy to understand ingredients, and their Salt Texturizing Spray is no different. This water-based, vegan styling mist is paraben, silicone, and colourant-free, and uses real salt, aloe vera and essential oils to give your hair serious volume and texture. It works best as a root-boosting spray on short hair; layer it with pomade for a little more hold.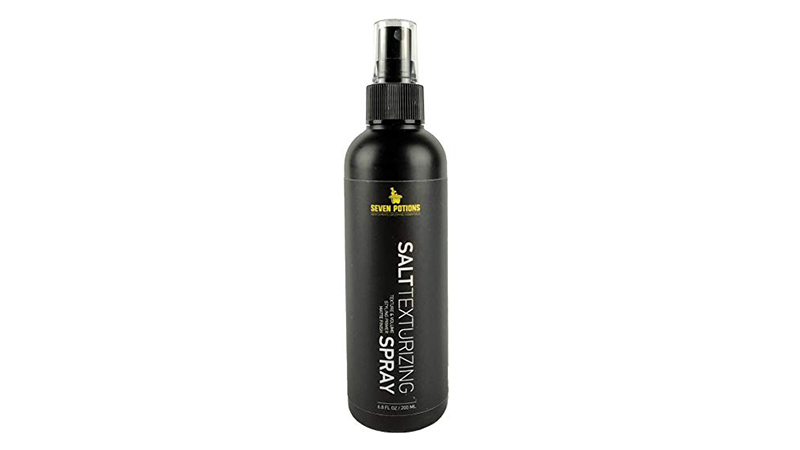 11. Rudy's Clay Spray Surf Style Texturizer
Clay, in a spray? Yes, the guys at Rudy's Barbershop have done the seemingly impossible and combined the ultra-strong powers of kaolin clay with sea salt to form this texturising potion. It adds instant body and structure to flat hair and also absorbs excess oil while creating lived-in beachy waves. You can also use it before you blowdry for serious volume.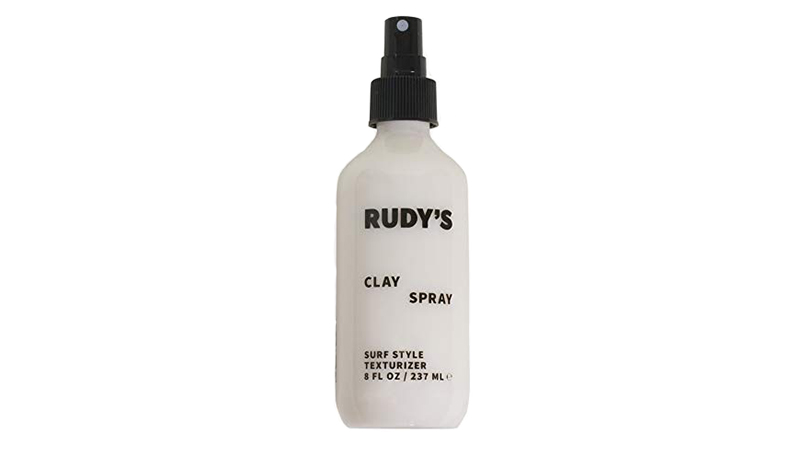 12. The Gnarly Whale Thai Coconut Beach Waves Sea Salt Spray
The Gnarly Whale's Sea Salt Spray is all about subtlety; it gives you just enough volume and creates gentle waves for an understated, chic finish. The coconut oil in the formula will keep your hair looking shiny and smooth rather than stiff or sticky, plus it's gentle enough to use every day. Even better, the light, fresh coconut scent smells good enough to eat – and there's also a lime and verbena version if you prefer a more citrusy, herbal vibe.