When you're looking for a new haircut, a style that has endured the test of time is always a great option. While fads come and go, a classic look that is perennially stylish will always be on-trend. The Caesar cut is one such example of this and has proven itself a top hairstyle for gents time and time again. Today, the look can appear just as cool and contemporary as it first did all those years ago. So, why not give this classic cut a try? Perfect for adding a fashionable edge to otherwise plain short hairstyles, the Caesar cut is ideal for every occasion.
What is a Caesar Cut?
A Caesar haircut may be one of the oldest and most traditional hairstyles around, but the stylish cut continues to be a popular choice for men today. While you may recognise the Caesar cut from its popularity in the '90s, the hairstyle dates back much further than that. The style originated with the Roman Empire and is attributed to Julius Caesar, after whom it was named. The cut, which features a short length, is characterised by hair that is styled forward with a small, horizontally cut fringe. While Julius Caesar reportedly chose this cut to help conceal a receding hairline, the look became incredibly popular with men of all hair types and ages.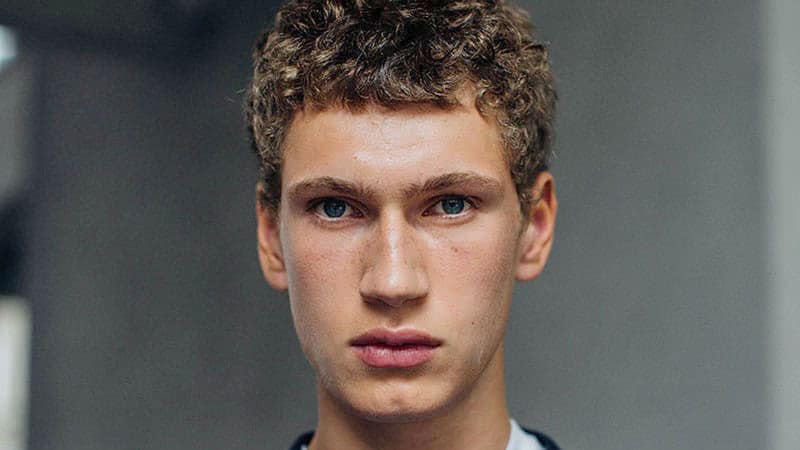 How to Style a Caesar Haircut
Part of the appeal of the Caesar haircut is that it is very simple to style. After receiving the initial cut, you will find that your hair requires minimal effort to look good and just needs a regular trim to maintain its aesthetic. To style the cut, all you will require is a quality cream, wax or pomade and a good comb. Starting with damp hair, use your fingers to distribute your styling product evenly through your strands. If you are sporting a traditional Caesar cut, which is one length all over, be sure to apply the product to the sides and back as well as the top of your hair. Then, comb your hair, directing the top forwards from the crown to your forehead, creating a fringe, the back downwards, and the sides either downwards or forwards.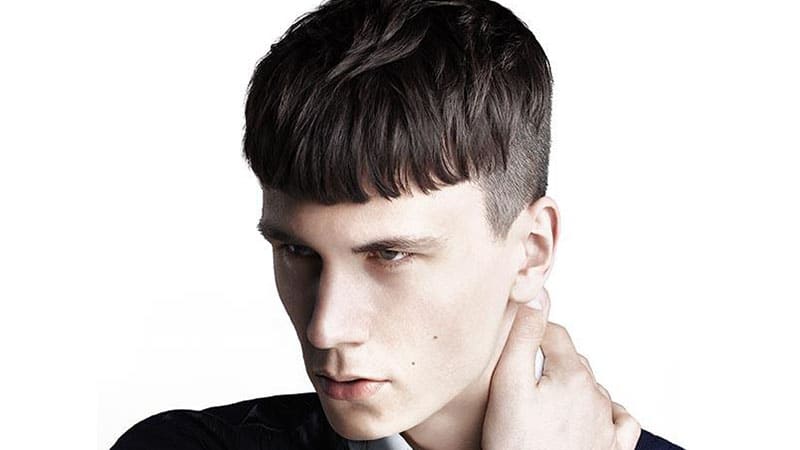 Caesar Haircut 
1. Caesar Haircut with Tapered Sides
While the classic Caesar cut features the same length all over, more modern versions often feature tapered sides. The look, which is characterised by sides that gradually shorten from the top of the head downwards, adds a fresh and contemporary feel to the traditional cut.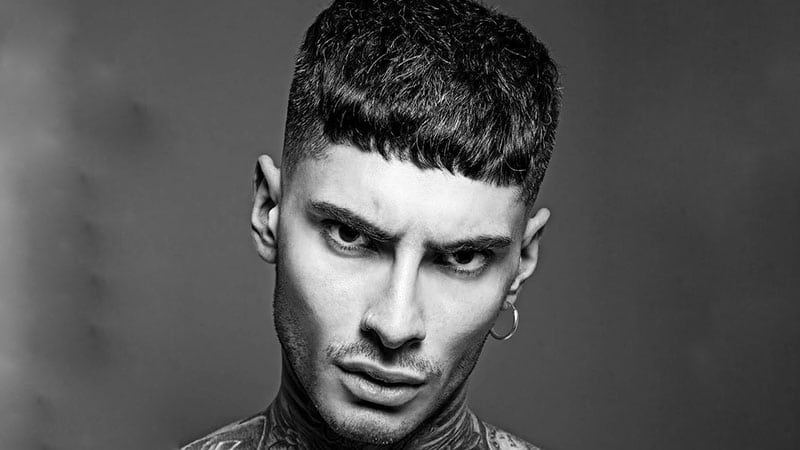 2. Curly Caesar Haircut
Caesar cuts can look particularly great with some texture. As such, the haircut is ideal for gents with curly locks. Along with appearing stylish, the short length of the cut will also help to keep any unruly curls or waves under control.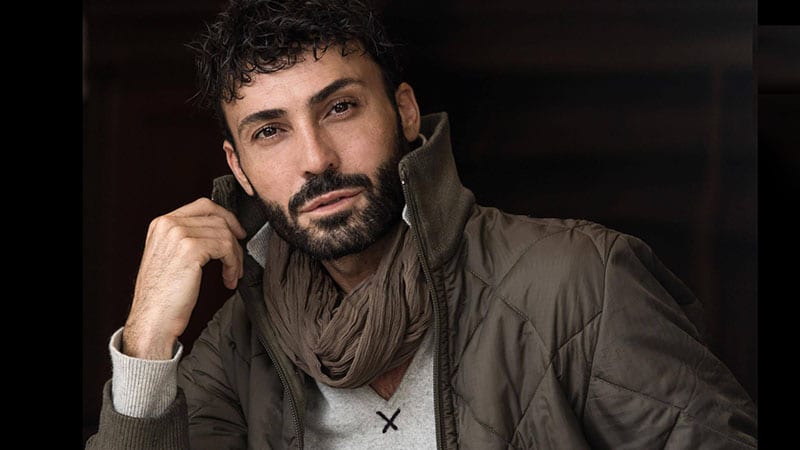 3. Caesar Haircut with Full Bangs
Although a Caesar cut traditionally features short bangs, opting for a fringe that is long and full can be a great alternative. The look suits gents with thick locks especially well and can be partnered with an undercut for a modern take on the bowl cut.
4. Caesar with Undercut
Combining the classic aesthetic of a Caesar haircut with the on-trend appeal of an undercut hairstyle is a surefire way to create an awesome look. Together, the partnership appears sophisticated and sharp while remaining modern and fresh.
5. Dark Caesar Haircut
Don't be afraid to give a Caesar cut an edgy update to create a more modern look. One way that you can do this is to opt for uneven, choppy bangs over the traditional dark blunt style. The result will be a cool and contemporary take on the classic cut.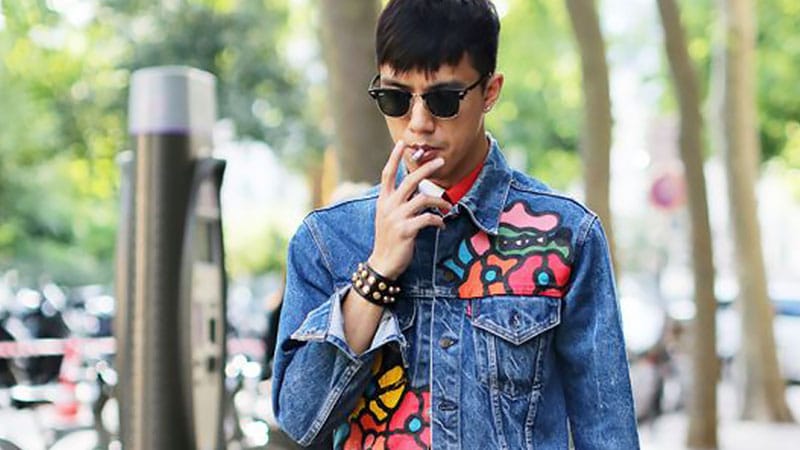 6. Messy Caesar Haircut
If a classic Caesar cut feels too sharp for your personal style, consider a messy version instead. By adding some waves on top, you'll be able to make your Caesar haircut appear more casual and contemporary. Also, consider having your fringe cut a little haphazardly to help relax the look further.
7. Side-Parted Caesar Haircut
While the horizontal fringe of the Caesar cut can work well to balance out a long face, it can often appear awkward on wider bone structures. As such, men with broad facial features should opt for a more flattering side-parted Caesar Cut instead. This look will also work well for any gents who prefer a style that is less severe than the traditional Caesar cut.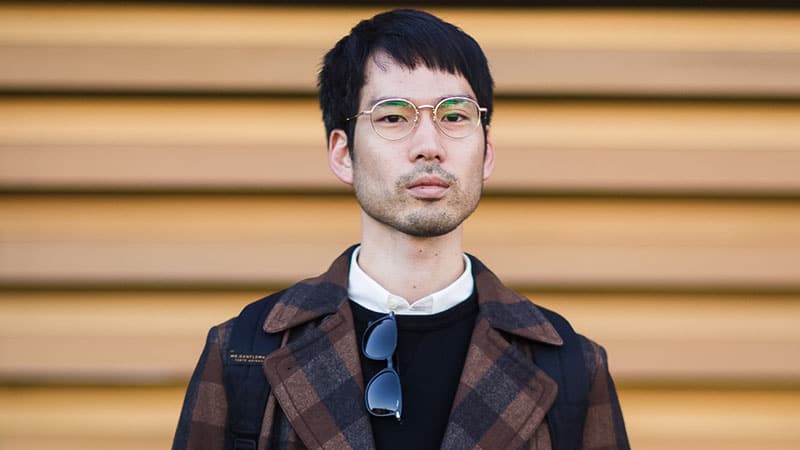 8. Bleached Caesar with Undercut
For gents who prefer a fashion-forward aesthetic, the Caesar cut can be adapted into an eye-catching style. By adding unexpected elements, such as bleached strands or a unique undercut, you can turn up the drama on this cut to create an unforgettable appearance.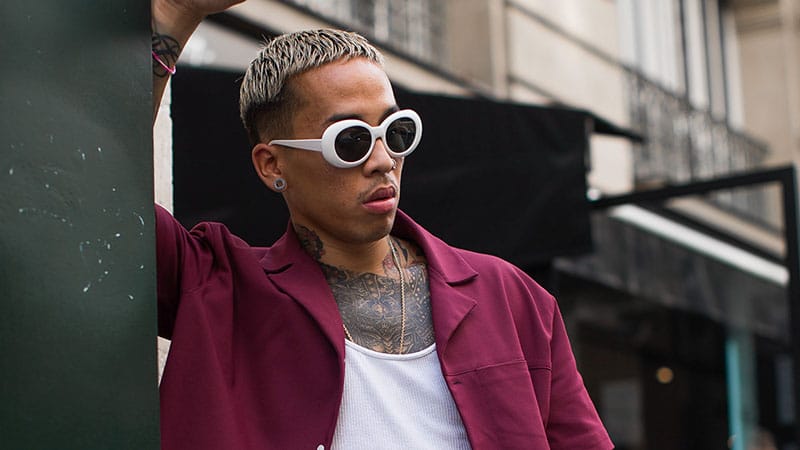 9. Short Caesar Haircut with Tapered Sides
By opting for an ultra-short length with tapered sides, you can create an incredibly polished and sophisticated Caesar cut. As the edges of your haircut will be highly visible with this style, it's important to visit a professional barber. Otherwise, you could end up with a messy shape, particularly along the fringe line and around the temples.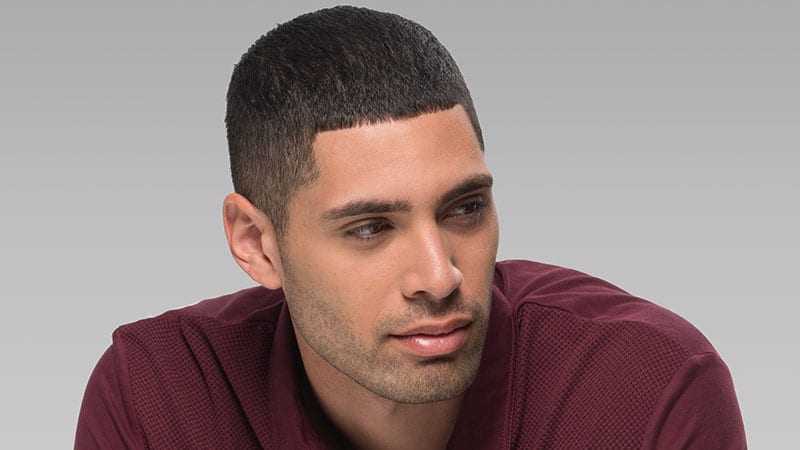 10.Caesar Haircut with Beard
A Caesar cut is a hairstyle that can pair particularly well with a beard. To nail the combination, adjust the length of your beard to balance the length of your fringe. For example, pair a short fringe with a longer beard or partner longer bangs with shorter facial hair.
11. Short Caesar Haircut
Although the Caesar cut typically features hairs between one and three inches on top, the look can work with a shorter length. Often called a French Crop, a short Caesar cut maintains the shape and style of the classic haircut while offering a more subtle aesthetic.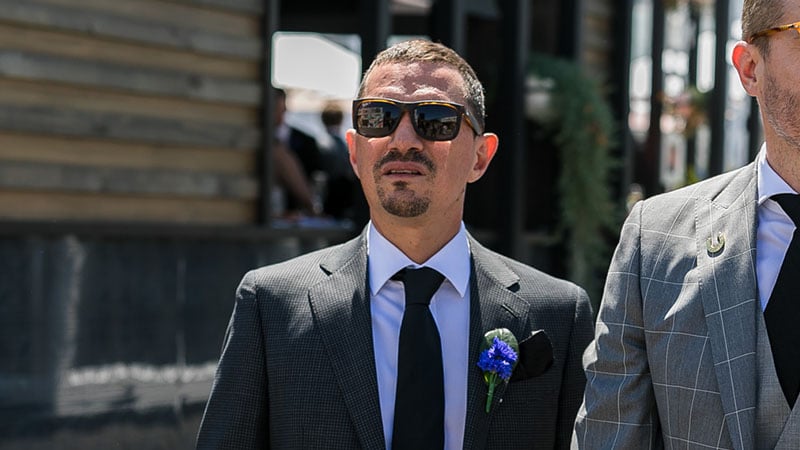 12. Caesar Haircut for Fine Hair
If you have thin or fine hair, a Caesar cut can make an excellent choice. To nail the look, just keep the style neatly cropped with a short fringe. Also, remember to blow-dry your hair after washing to add volume to strands and try to avoid using too much styling product.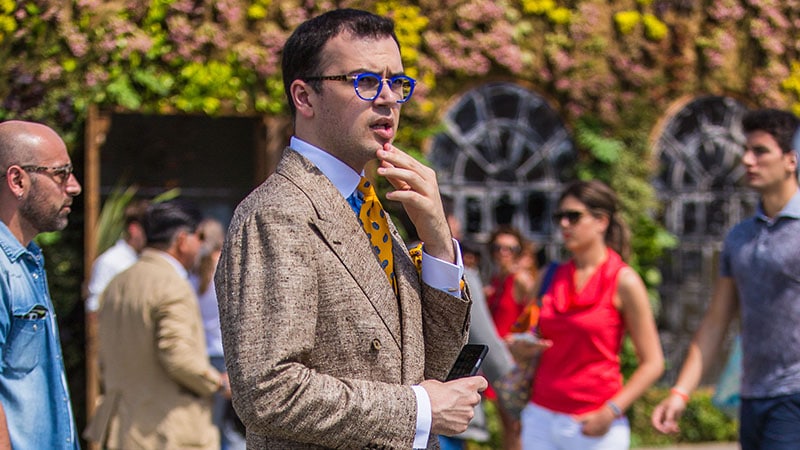 13. Layered Caesar Haircut
By adding layers to your Caesar cut, you can create a stylishly shaggy version of the classic hairstyle. The only trick to nailing this look is to keep things messy and youthful. If your hair is naturally straight, try adding some texturising spray to define your layers and enhance your style.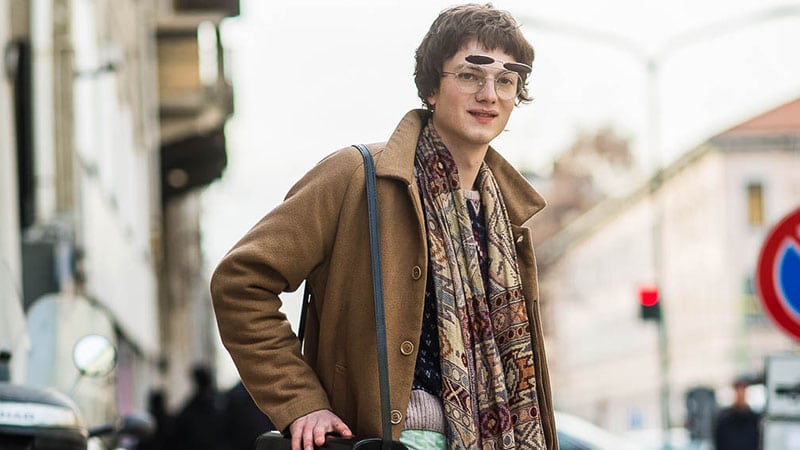 14. Caesar Haircut with Grey Hair
Caesar haircuts aren't just for young gents. The look can easily suit silver foxes as well. All you need to do is make the look more age-appropriate. By simply opting for shorter sides, a messy top, and an unstructured fringe, you'll be able to turn the classic cut into a great grey hairstyle.
15. Long Caesar Haircut
Don't rule out the option of getting a Caesar cut just because you prefer slightly longer strands. A Caesar cut with a long length can look just as stylish as those that are shorter. The haircut is a particularly great option for gents with thick locks that feature a natural wave.