The combover fade is a classic hairstyle, worn by Hollywood royalty and icons. Made popular in the 1920s, this hairstyle isn't going away any time soon. No longer seen on only the vintage lovers, the combover has made a comeback as a modern and suave hair choice. Adding a modern twist such as a fade revamps the vintage cut, creating a stylish and edgy option for any modern man. A combover and fade is the perfect style for people of any hair length and thickness, so why not give it a go? Here is a list of the best combover fade hairstyles for the modern man.
1. Short Comb Over Fade
Ideal for men with short hair, this high fade and short hair combo is a classic and handsome choice. Begin with a hard part, and comb over the length of your hair to one side. If you have a cowlick, you can tame it by smoothing the rogue hairs in the direction it naturally follows. Don't be afraid to add some texture with a pomade, giving your hair extra oomph and volume. This hairstyle is a great choice for those in an office environment, but it's edgy enough for you to rock at a bar or club.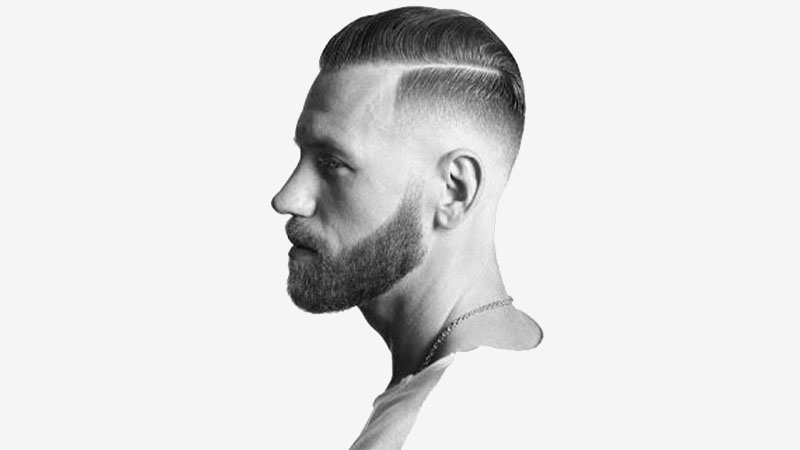 2. High Fade Comb Over
Trendy, suave and sexy, the high fade is a style that will never go out of style. The high fade has a gradient starting quite high to the part in your hair, creating a strong contrast to the mop on top. No matter your hair length, you can make this style work for you. Add a deep part for a vintage feel. When styling, be sure to use a strong hair gel to keep your combover in place.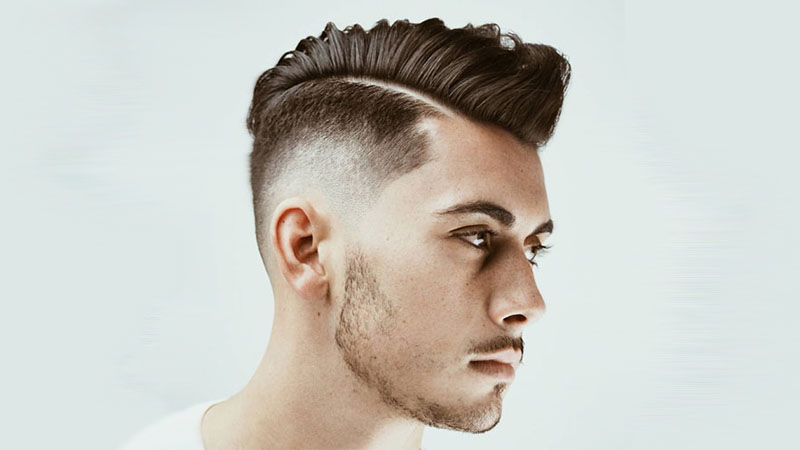 3. Low Fade Combover
Unlike the high fade, this combover and fade combo begin lower to the ears. A rebellious contrast to the gentleman's hairstyle, this fade is a classic choice for the office but edgy enough for a night out on the town. If you have medium hair or longer, switch things up by styling your hair into a pompadour, slick back or leaving it as a classic comb over.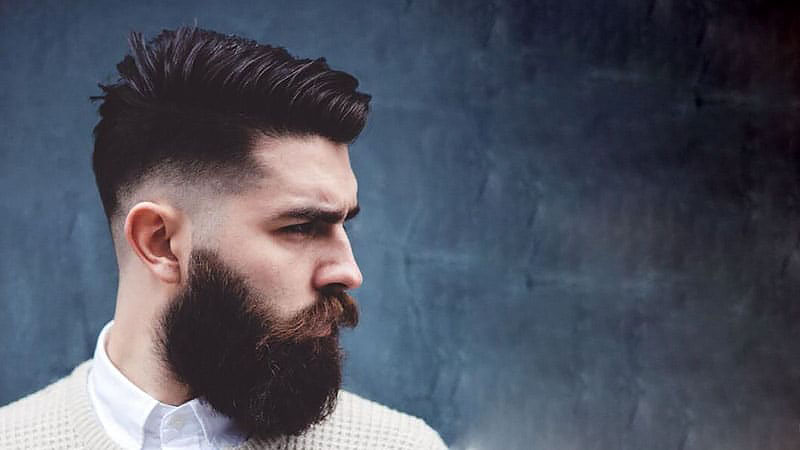 4. Mid Fade Comb Over
Finding the perfect balance between the high and low fade, the mid fade begins halfway up your neck. Like the taper, the mid fade offers a gradient of hair, leading to the long hair on top. For a low maintenance style, keep the length short on top and use gel to style it in place. If you're looking for something with a bit more work, you can grow it out, add texture with styling clay and add a hard part for a vintage edge.
5. Taper Fade Comb Over
Keep the fade smooth all the way down to your neck by tapering it. A taper fade is a bit longer than a traditional fade and is a great alternative if you're trying to switch things up a bit. To achieve a tapered fade, step away from the clippers and focus on scissors. Finish the look by combing your hair over to one side with the help of gel or clay, to keep it locked in place all day.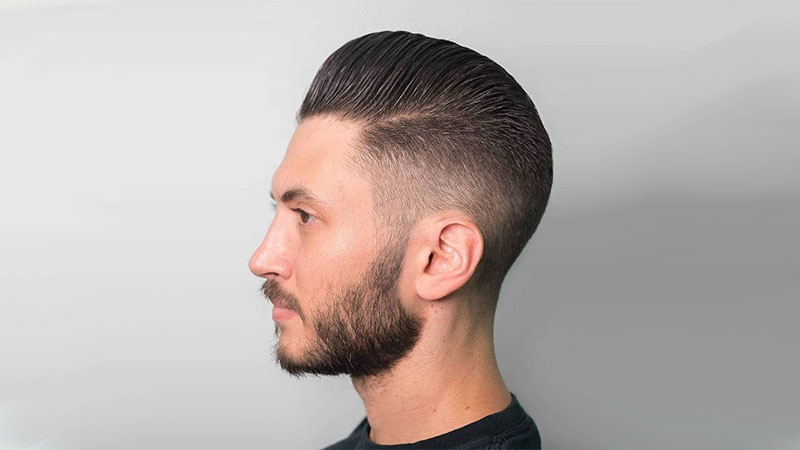 6. Bald Fade Comb Over
Similar to the skin fade, this hairstyle is shaved closely to the skin, leaving the hair longer on top. This hairstyle is best suited for any hair length, and you have the freedom to start the fade at any length you wish. Choose from a high, mid or low fade, and you'll still have heads turning for all the right reasons. You can keep this looks classic by smoothing the combover with a shiny gel, leaving a slick and professional look for the office.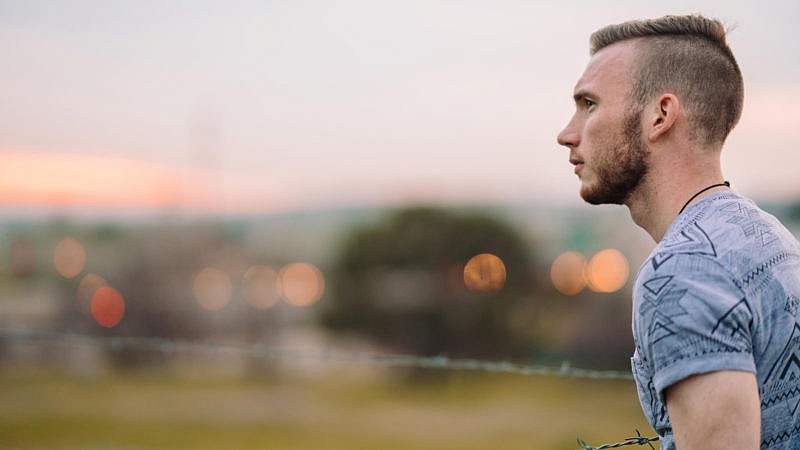 7. Skin Fade Combover
Long on top and shaved at the sides, the skin fade is a hairstyle that is best suited for those in a professional environment. Also known as short, back and sides, this fade is a classic that can easily have a daring twist to it, such as a long combover. You don't have to go overboard with the styling product to achieve this look; some medium hold gel or clay is all you need. Edgy, fresh and casual, the skin fade combover is a perfect combo for those who want to mix up their look.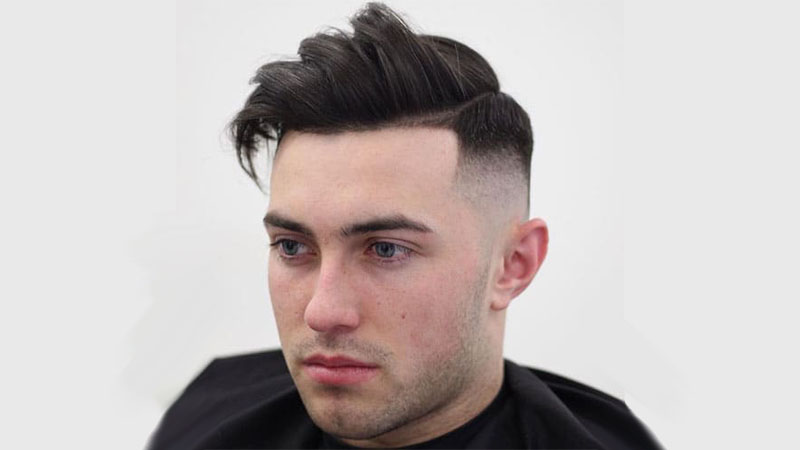 8. Long Combover Fade
Versatile and classic, this long combover hairstyle is a popular choice. For those with medium to long hair, don't be afraid to spice things up with different variations of fade lengths. For an edgy look, try a skin or razor high fade; it adds a sense of rebellion to an otherwise classic hairstyle approach. For a beachy, casual style, a temper fade is a sure fire way to get attention and keep it stylish. Side swept hair can be tamed with a light hold gel or pomade, for a matte finish; don't be afraid to add some texture with a clay.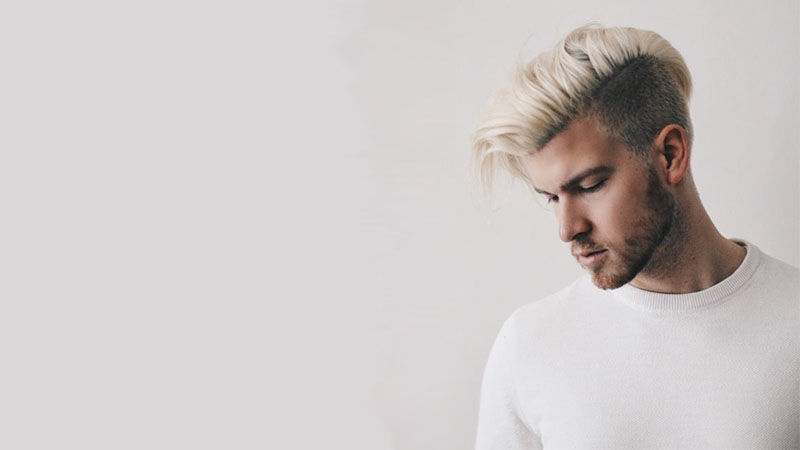 9. Combover Fade with Line
Sexy and stylish, this hairstyle has made a name for itself in the suave department. Popular for a reason, the combover fade with a line is a statement in itself. Characterised by the sleek side-swept style and a mid fade, you can achieve this with a hard part and some serious gel. If you have curly or thick hair, be sure to use strong hold styling products. For those with thin or fine hair, it's recommended that you stick to something that thickens the strands.
10. Burst Fade Comb Over Pomp
Perfect for those with thick hair, a combover pompadour and burst is a choice that will make you stand out for the right reasons. A burst fade is a semi-circle that is shaved behind your ear, with longer hair on top. Choose to make the length of the fade however long you wish, they all look fantastic with this hairstyle. The burst fade combover pomp is best suited to those with curly or thick hair. Use pomade or clay to add more texture, and get ready to turn some heads.
11. Taper Fade + Textured Comb Over
Whether you wish to add volume or keep it vintage, adding texture to your hair is always a good idea. Stylish in its own right, textured hair is a great way to keep your style looking fresh. A taper fade creates a classic element to your overall look and the textured combover adds a modern twist. No matter your hair length or thickness, you can achieve this look. Opt for a texturising cream or clay when styling your hair. A matte product is great for those with thin hair, whereas a cream is best for thicker hair.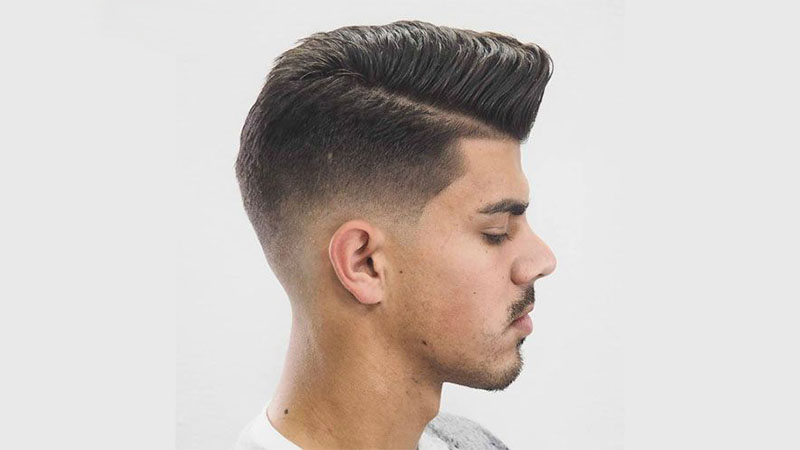 12. High Razor Fade + Short Comb Over
Perfect for young men in school or uni, this classic hairstyle is a blend of vintage style with a modern, fresh twist. Keep the hair on the sides ultra short with a high razor fade, leaving a skin-close finish down the back of the head and neck. Leaving it short on top, you can combover the hair to one side. Use gel to keep it in place, making it look neat and tidy.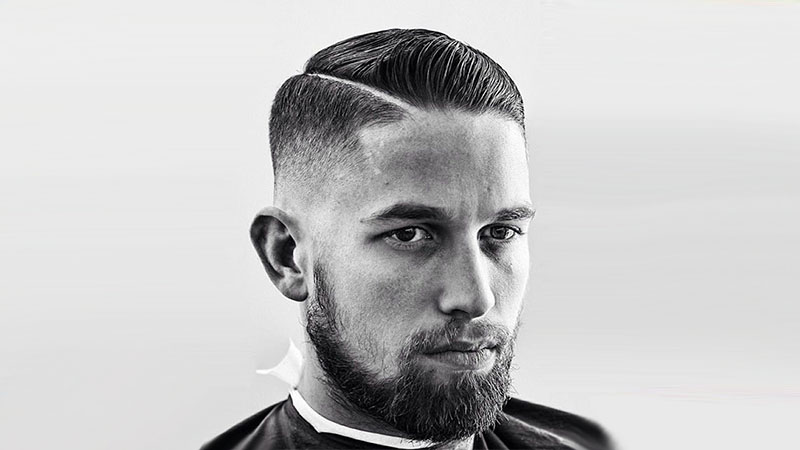 13. Hard Part Comb Over + Bald Fade + Line Up
Spice up the regular short, back and sides with this fresh hairstyle. With a hard part and a line up, this cut takes a classic style and adds a fresh mix to it. This style is ideal for anyone who wants to put a twist on a classic, vintage hairstyle. To achieve this style, comb over your hair with gel, locking it in place all day and adding texture.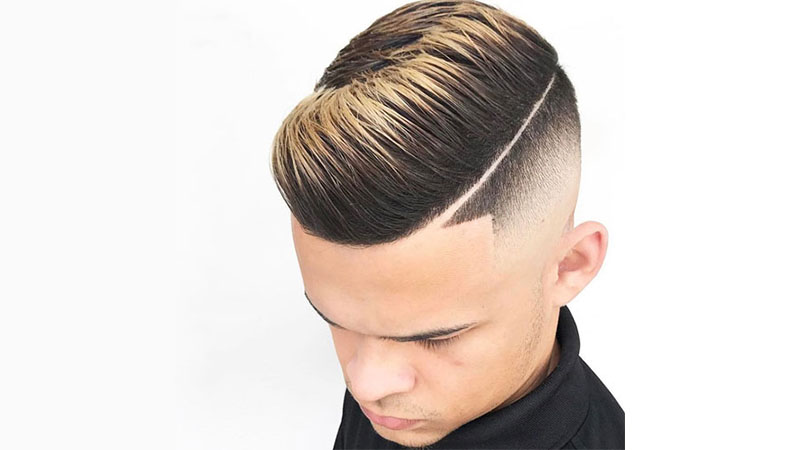 14. Thick Comb Over Fade
Let your hair go crazy with the thick combover fade. Choose from any fade you wish, and keep your hair in a wild mess, tossed to one side. Long or short, this cut is best suited to those with thick hair. Add mousse to the mop for a rockabilly feel. For a beachy and casual look, run matte clay through your hair to add texture and volume.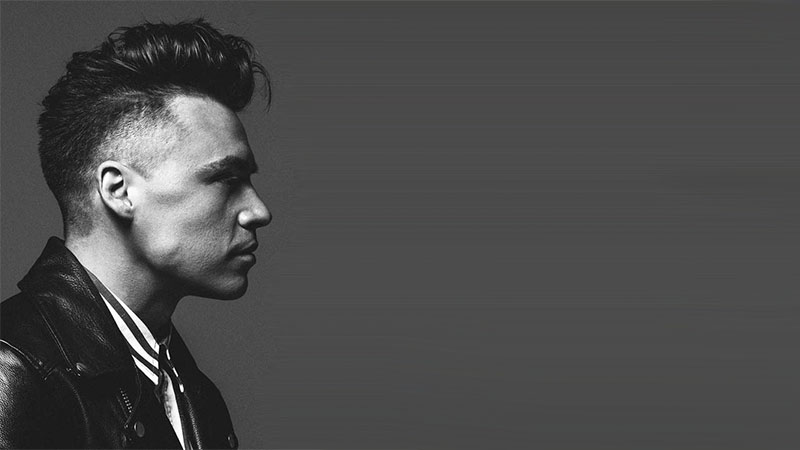 15. Mid Fade Comb Over + Part
Perfect for the office, this haircut combines classic style with a modern edge. A mid fade is a timeless and traditional cut, with any length combed over to one side. The hard part creates a modern, edgy appeal to your hair; it's the perfect blend of two eras in the one cut. Gel is a good option for those who wish to achieve a traditional hairstyle, whereas a pomade is better suited to those who prefer volume and texture.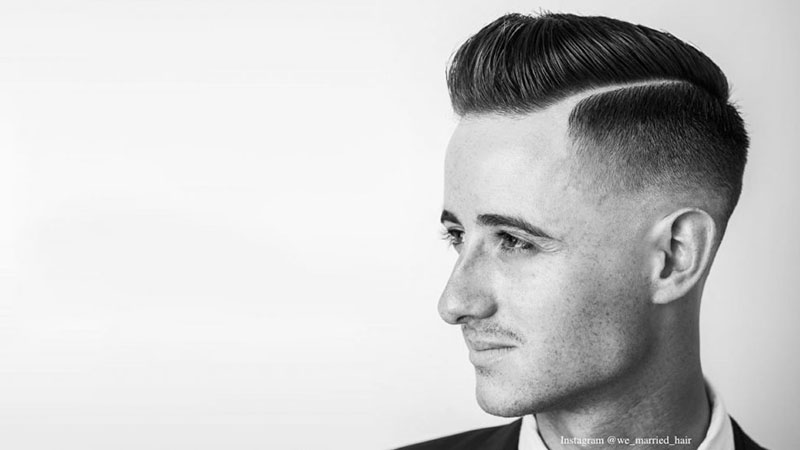 16. Textured Comb Over + Bald Fade + Line
Turn heads for all the right reasons with this edgy haircut. A combination of bald fade and textured combover is a contrast in style, but when blended with a hard part line, it's perfection. Change things up by placing the line across the parameter of your head, rather than as a traditional part. To create a voluminous and textured combover, use a strong hold mousse. This cut is great for school, uni and work.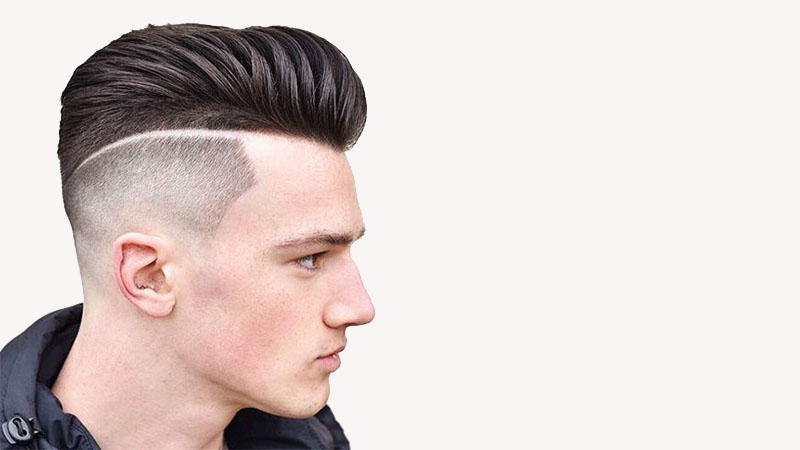 17. Taper Fade + Long Comb Over
Have the best of both worlds with a taper fade and long combover. Create a side part, and sweep your hair across one side of your head. If you wish to keep your combover neat and tidy, use gel to lock your hair in place. For a surfy and casual look, swap the gel for pomade. This look is great for anyone at a desk, in a band or behind the bar.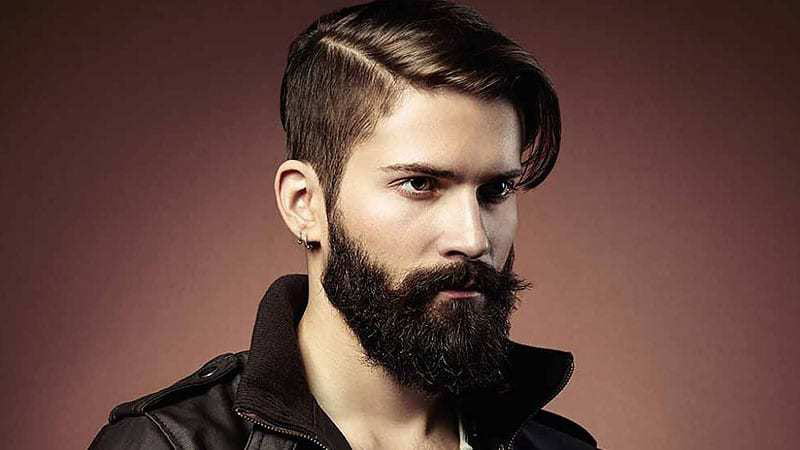 18. Textured Side Part Comb Over + Mid Fade
Traditional and stylish, this haircut is a classic for a reason. A mid-fade is a timeless fade length for those in a professional setting or at school. Combined with a textured combover and side part, and you have yourself the perfect haircut. To achieve a textured combover, apply some dry shampoo for volume and piece the ends of your hair with a matte pomade.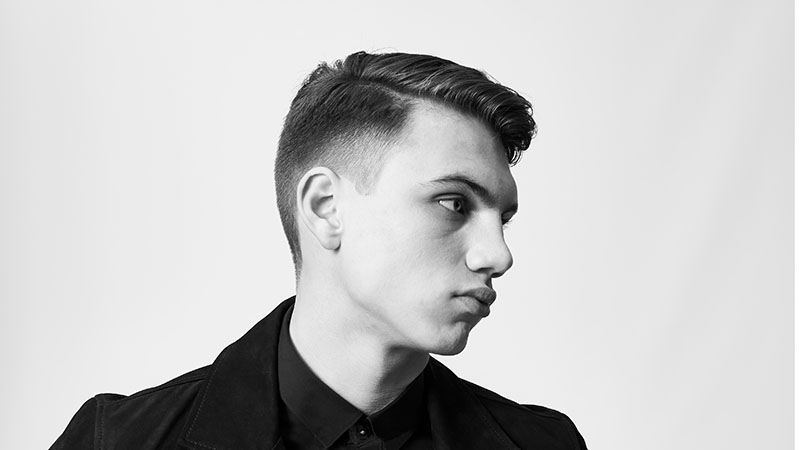 19. Short Slick Comb Over + Low Bald Fade
A short, slick combover is a great way to keep your hair looking neat and tidy. Paired with a low bald fade this haircut is ideal for men in construction or in the office. This haircut has proven to be so popular, as it's low maintenance and effortlessly stylish. Comb your hair to one side and set it with a gel to create a slick back look. Just add a suit and martini and people will start referring you by your last name.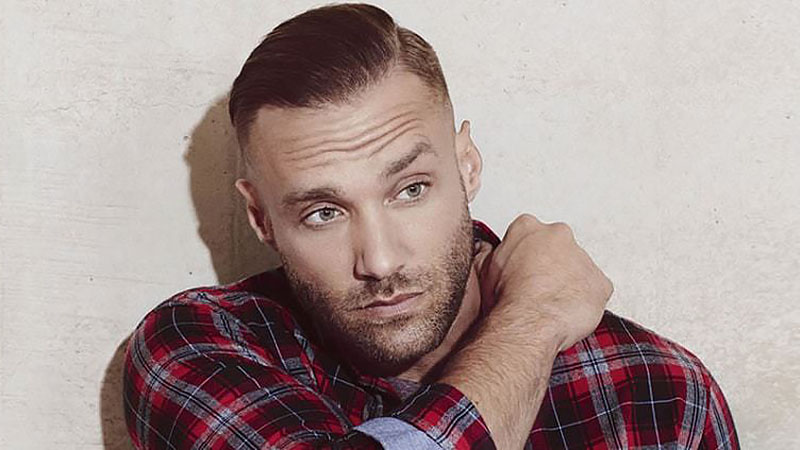 20. Taper Fade Comb Over + Line
Traditions were made to be broken, and that's exactly what this hairstyle does. Pair a classic taper fade with a modern and cutting edge line part, and you've got yourself an ultra modern haircut. Keep the fade of your hair even to contrast with the combover, and separate the two with a line part. You can switch things up with a hard part if you want to create a vintage feel to your hair. Add volume and texture to the combover with a matte clay or pomade and dry shampoo.