You may be off the clock, but your sense of style should never take a break. Sure, you may not need to put on your finest suit just to run errands on a Saturday, but presenting yourself well is always a good idea. After all, you never know who you'll run into. As such, knowing how to dress both casually and fashionably is a skill that all gents should master. So, if you're guilty of rocking the same old sweat pants every Sunday, it's time to up your game. Luckily, we can show you how to take your casual wardrobe from sloppy to sleek without sacrificing comfort.
What is Casual Dress Code?
Despite what you may see on the street, dressing casually doesn't mean you should wear your pyjamas out of the house. Rather, casual dress is all about blending style with comfort for a fashionable yet functional outfit. As such, timeless wardrobe basics, such as a white T-shirt and basic blue jeans, are the bread and butter of casual dressing. Just make sure these pieces fit well and are clean, and you'll have yourself an excellent casual outfit for any occasion.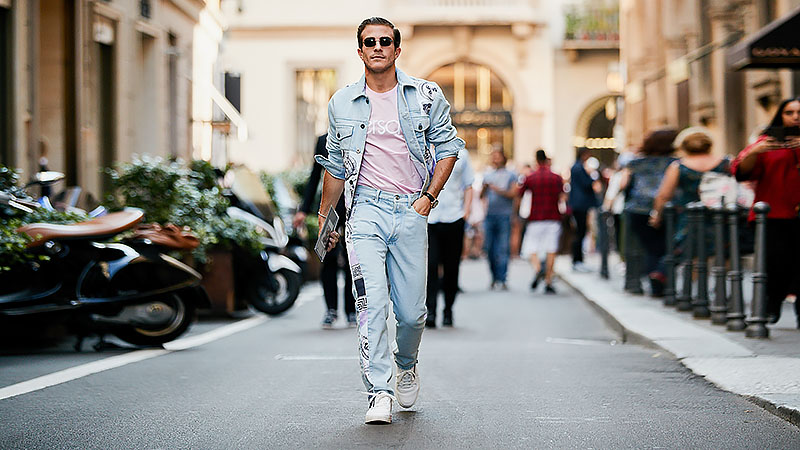 When to Wear Casual Attire
Daytime Errands
For those days when you need to run errands, an outfit that is comfortable is essential. So, if you know that you're going to be busy shopping for groceries and picking up the dry cleaning, you should plan to wear something practical. Jeans and chinos are both great trouser options that are easy to run around in. Likewise, shorts are also an easy-to-wear choice and are ideal for summer. As for your top half, stick to a simple T-shirt and an unrestrictive jacket, such as a bomber. When it comes to footwear, nothing beats sneakers.