The 1970s are one of the most revisited decades when it comes to fashion, and they continue to influence modern style. Thanks to the era's whimsical uniqueness and freedom of expression, the '70s and their style are something to which both designers and fashion-lovers are continuously drawn. From hippy and glam rock to disco and bohemian, the decade encapsulates numerous iconic styles that are still wearable today. All you need to know is how to rework those time-tested trends to fit perfectly into your wardrobe.
Fashion in the '70s
Fashion in the '70s covered many genres and styles. Thanks to a penchant for creativity and expression, the decade saw the birth of many trends that continue to influence fashion today. As well as the instantly recognisable disco and hippy styles of the era, there were also boho-chic, punk and glam rock, folk and ethnic, safari and military, and sporty-chic fashions. Included amongst these trends were also the key items and details for which the decade is now known, such as earthy tones, suede, bell-bottom pants, fringing, and high-waisted designs.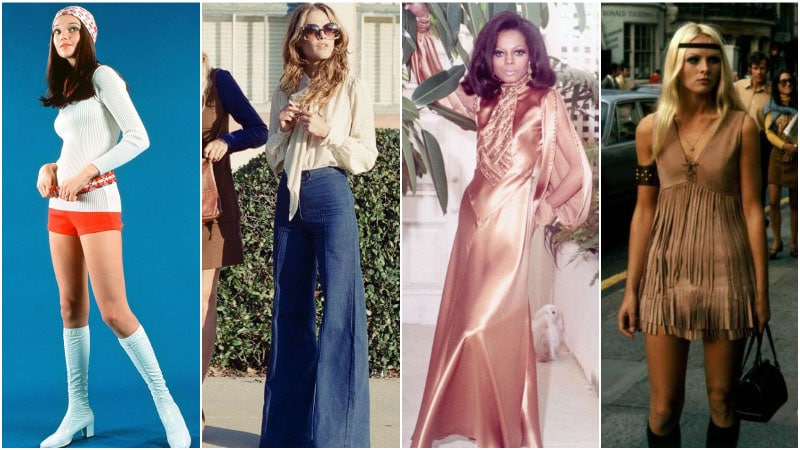 70's Hairstyles
Like the fashions of the decade, the hairstyles were also diverse. While bohemian babes preferred a natural look, disco divas opted for shaggy cuts instead. Hippies, on the other hand, often rocked a centre part with flowing waves. Bangs were also a favoured look for the decade and were sported by many women.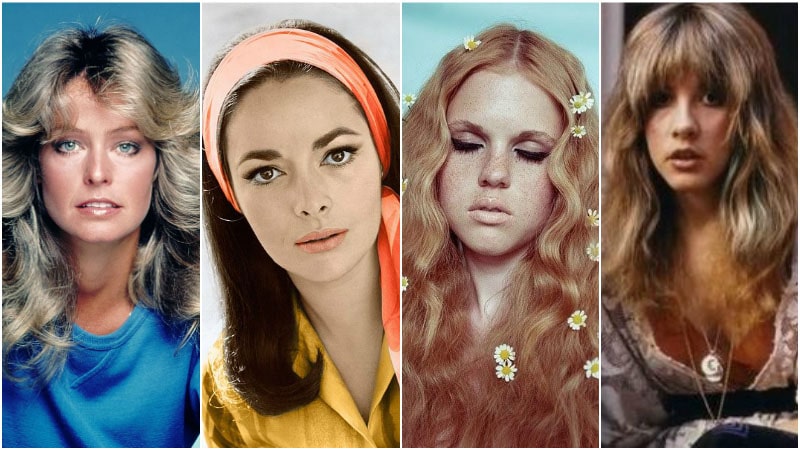 70's Celebrity Fashion
Every decade has its iconic celebrities and styles stars, and the '70s were no exception. Amongst some of the decade's most famous names are women such as singers Cher and Debbie Harry, actress Farrah Fawcett, and Bianca Jagger. While each of these ladies had a unique style during the time, they all dressed in a quintessential '70s manner. In particular, Debbie Harry showed off a chic punk style while Bianca Jagger epitomised disco fashion.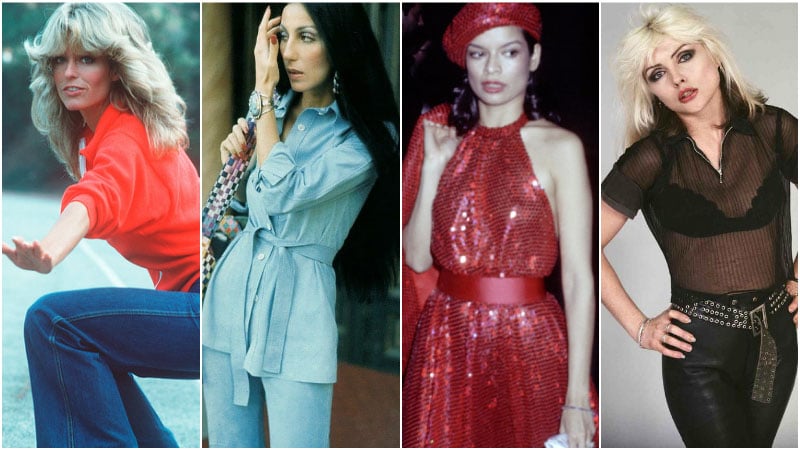 70's Makeup
Makeup in the '70s saw a few main styles emerge. Firstly, there was the natural makeup look that was favoured by the bohemians and hippies. This look avoided bold and colourful makeup and instead simply enhanced one's natural beauty. Disco makeup, on the other hand, took the opposite approach to beauty. The bright and bold look often included shimmery coral cheeks, orange lips, and extreme eyeshadow in unique shades, such as blue or green. Likewise, glam rock makeup was also bold but tended to be more theatrical than disco looks.