In need of a new hairstyle that's sharp, smart and stylish? A hard part haircut is a perfect option. Featuring a shaved part, a hard part haircut appears contemporary and on-trend. On top of that, it's simple to partner this dynamic detail with a variety of styles. So, whether you're looking to add more character to a crew cut or more definition to your undercut, a hard part can do the job. Interested? These are the best hard part haircuts for men to inspire your next look.
What is a Hard Part?
A hard part is a type of shaved part. Also known as a razor part, the cut features a clean line shaved down to the scalp with a trimmer or razor. Hard parts are traditionally worn on the side and can work with a wide variety of hairstyles. While useful for creating sharp definition, hard parts require regular maintenance to staying looking neat and polished.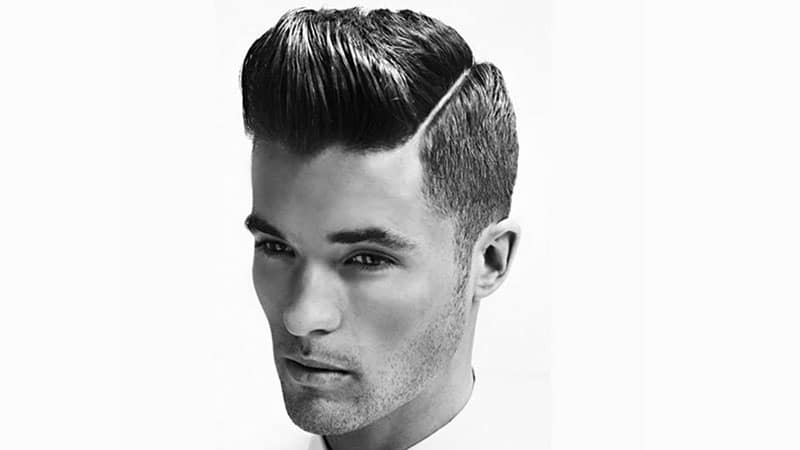 Hard Part vs Soft Part
When it comes to parting your hair, there are two primary methods: the traditional soft part and the more modern hard part. Unlike soft hair parts, which are combed or brushed to separate sections, a hard part is shaved into place. As such, it offers more definition and contrast. However, it also takes time to grow out should you wish to change up your style.
Best Hard Part Haircuts
1. Hard Part Fade
One of the most stylish ways to wear a hard part is to partner it with a fade. By combining a sharp, hard part with a fade, you'll instantly be able to create a clean and polished look that's also contemporary and exciting.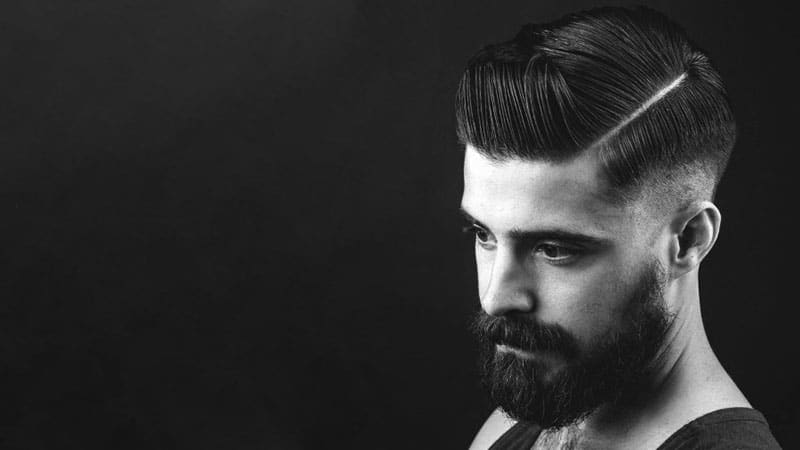 2. Hard Part Comb Over
A comb over is a classic style that's perfect for gents who like a polished look. However, a standard comb over can seem a little plain at times, so why not make it more exciting with a hard part?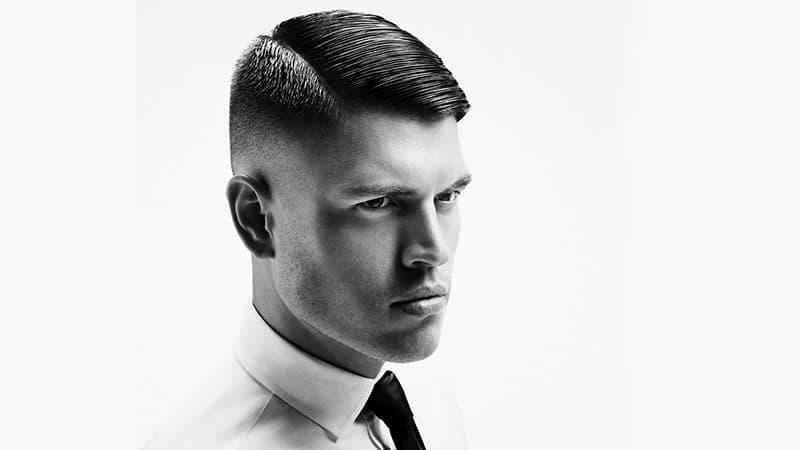 3. High Fade with Hard Part
If you're after a hairstyle that's clean, sharp and minimal, a high fade with hard part makes a fantastic option. Featuring a shaved part and sides that quickly taper, this look appears neat and polished.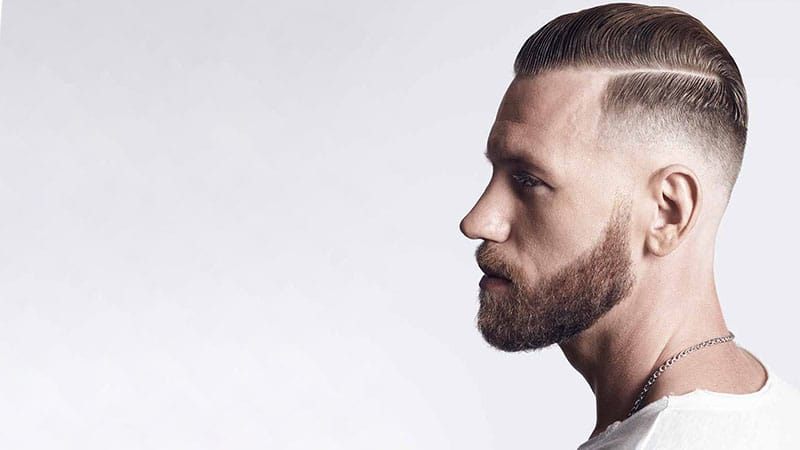 4. Hard Part and Quiff
One of the great things about a hard part is that you can partner it with almost any hairstyle on top. A quiff is one excellent option. You can even wear it styled slightly to the side to accentuate your part further.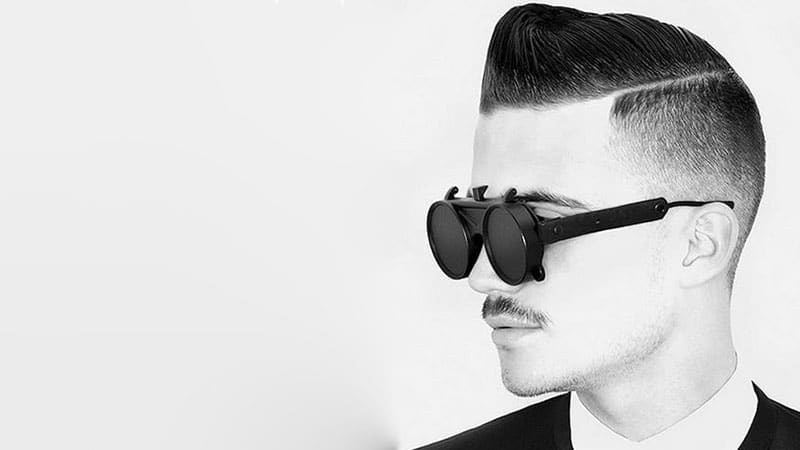 5. High Fade with Hard Part and Quiff
For those who like a bold and fashion-forward appearance, partnering a hard part with other unique style elements can be ideal. One such option is to combine a hard part with a high fade on the sides and a quiff on top.
6. Hard Part Short Hair
Short hair is practical but can also be a little dull. So, if you want to add more character to your cropped haircut, why not consider opting for a hard part? The subtle yet eye-catching line will instantly take your look to a new level.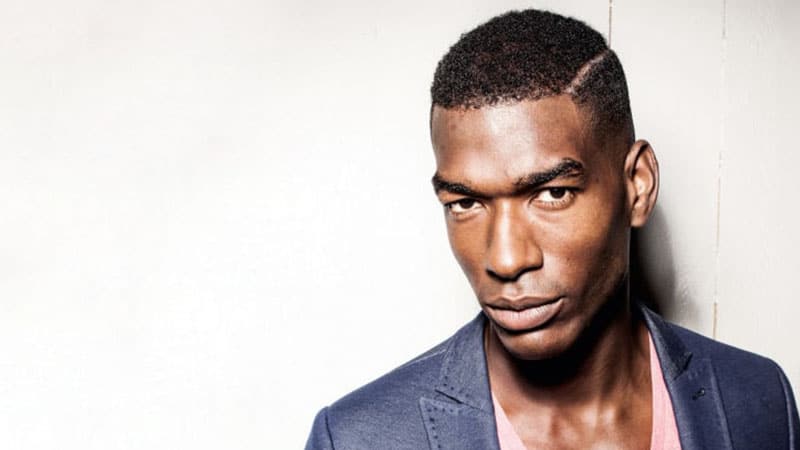 7. Hard Part Pompadour
Pompadours have been dominating men's hair trends in recent years and look set to continue. To give this on-trend look a fashionable new twist, try adding a hard part. The shaved line will impressively emphasise this full style even further.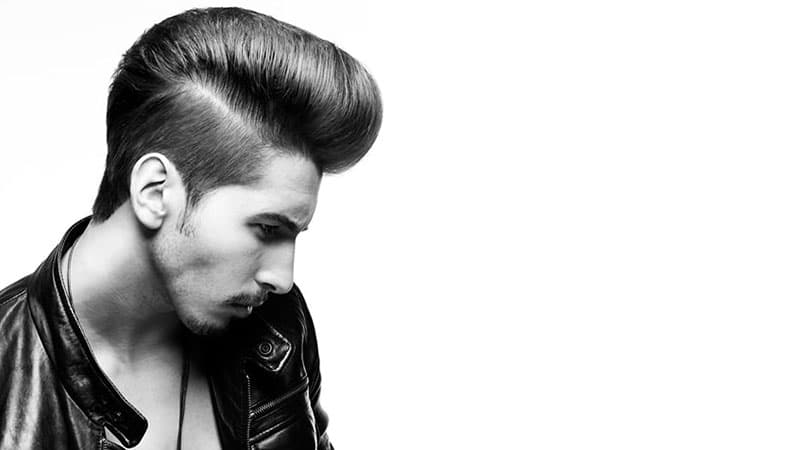 8. Undercut with Hard Part
Although an undercut already features a contrast between its long top and short sides, a hard part can further highlight its varying lengths. Additionally, if your hair is particularly long on top, it will also provide clear direction for styling it to one side.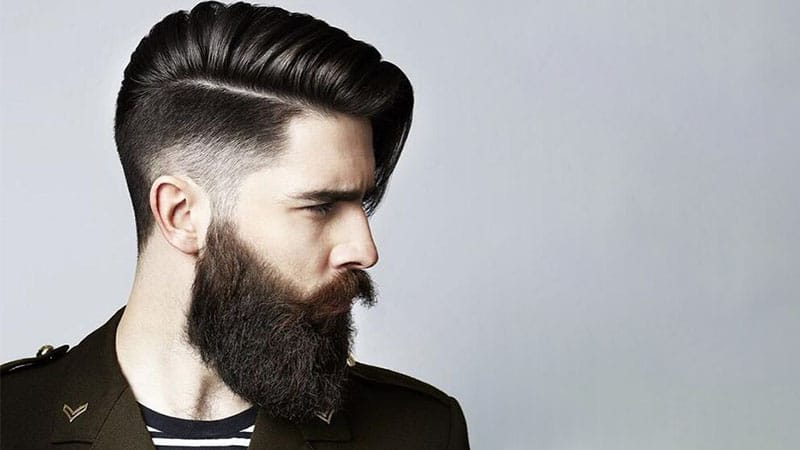 9. Buzz Cut with Hard Part
Are you after the definition of a side part but prefer a cropped length? A buzz cut with a hard part is the solution to your problem. As hard parts are shaved in, your hair only needs to be a couple of millimetres to create a visible contrast.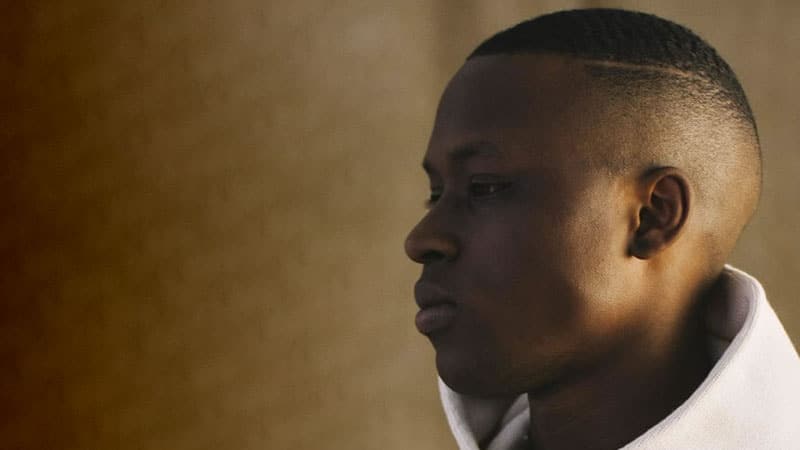 10. Curly Hair Hard Part
Never struggle to keep your wild curls tamed and neat again. By adding a hard part to your curly style, you'll be able to part your hair easily every day and give shape to your mane. For further polish, you can also add an undercut.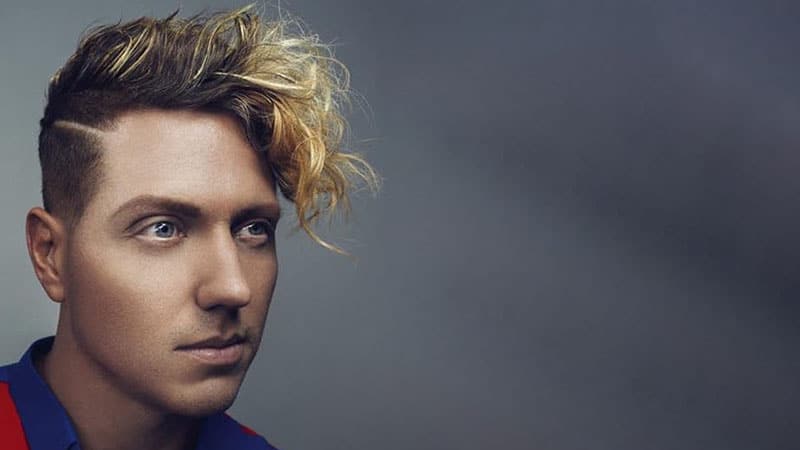 11. Afro Hard Part
Hard parts can be perfect for gents with Afro hair. Due to the thickness and texture of Afro hair, creating a defined soft part can be seriously challenging. So, a hard part is often a smarter option.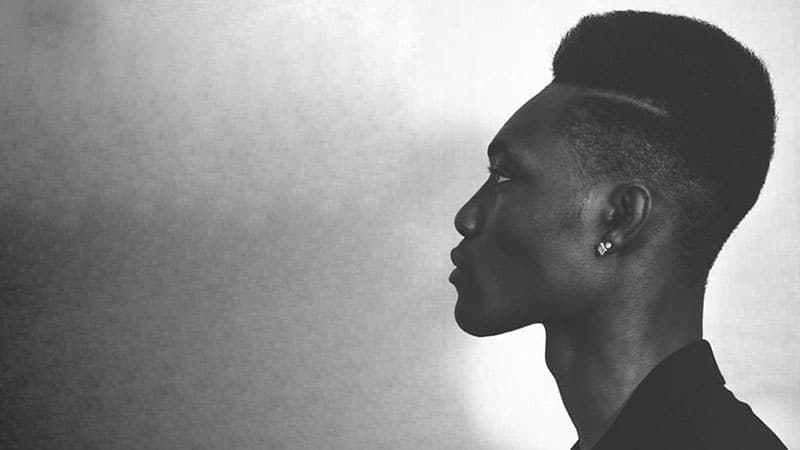 12. Double Hard Part
For a daring take on the hard part, consider asking your barber for a double hard part. The style can either feature two shaved lines that are right next to one another, further apart or on opposite sides of the head.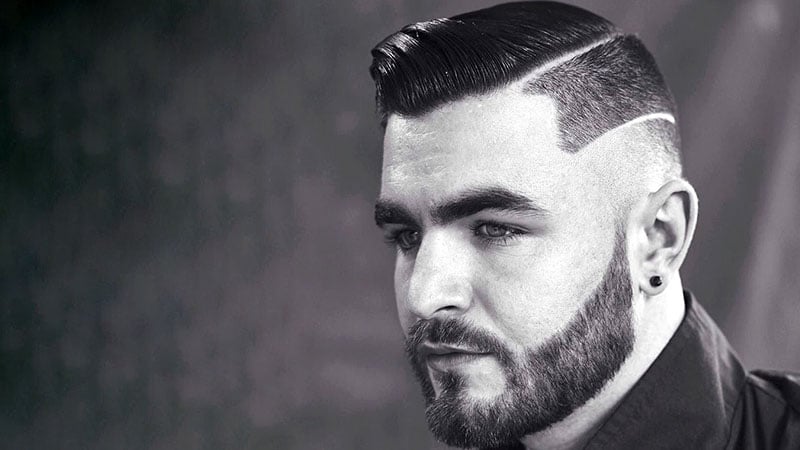 13. Crew Cut with Hard Part
Adding a hard part is an excellent way to give a crew cut a modern twist. Want to take things further? You can opt for an angled line for a bolder appearance and buzzed sides for further contrast.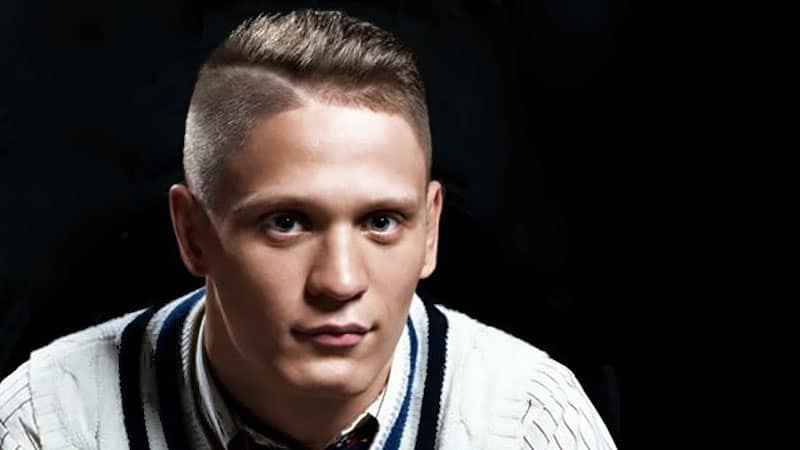 14. Hard Part Comb Over with Fade
In need of a haircut that can take you from the office to the bar with ease? A hard part comb over with fade is the ideal option. Sleek and smart yet contemporary and cool, this cut is a perfect balance of practicality and style.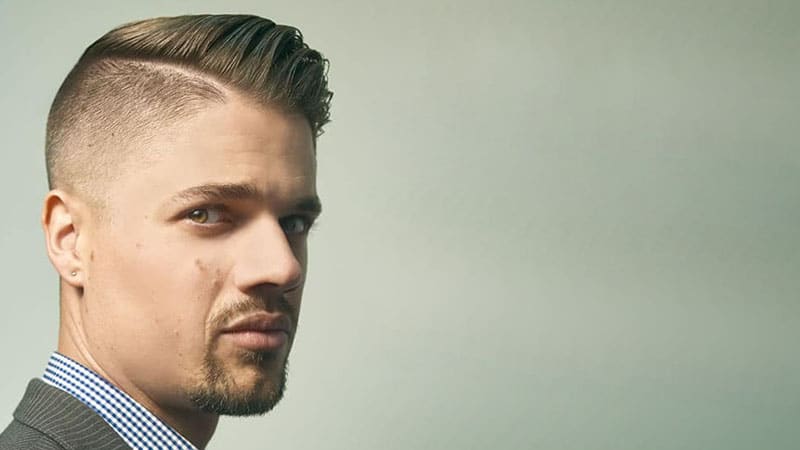 15. Hard Part Hairstyle with Beard
Hard parts can be seriously striking, particularly on gents with medium or long hair. As such, adding a beard can be an excellent way to balance out the contrast and keep attention on your face, rather than your scalp.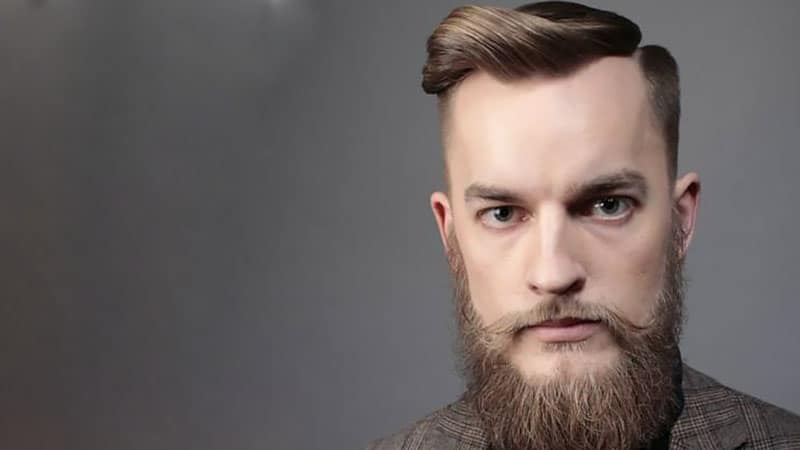 16. Hard Part Mohawk
If you have a mohawk, chances are you love a daring haircut. So, why not take your style a step further by adding a hard part? The combination will appear even edgier than your usual gravity-defying look as well as entirely on-trend.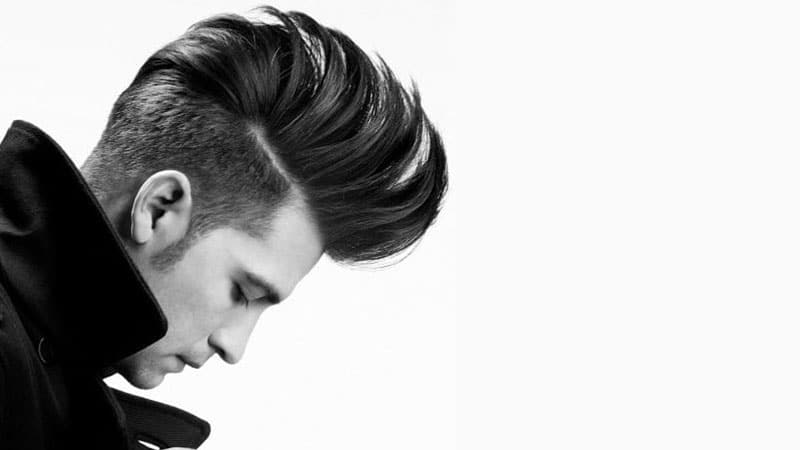 17. Hard Part Pompadour with Fade
As men become more experimental with their hair, more unique and stylish looks emerge. One such example is the hard part pompadour with fade, which is not only highly fashionable but also ideal for almost any occasion.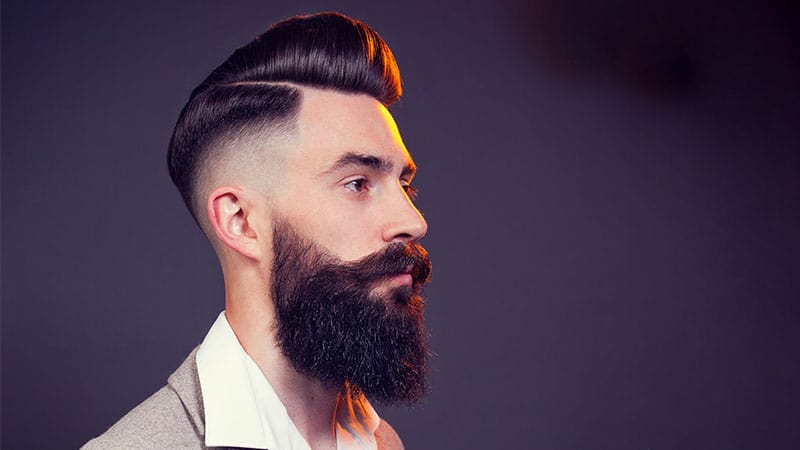 18. Hard Part Pompadour with Undercut
Your hair is as much an accessory as your belt, shoes or sunglasses. Therefore, it's worthwhile considering an on-trend look to suit the season, such as a hard part pompadour with an undercut.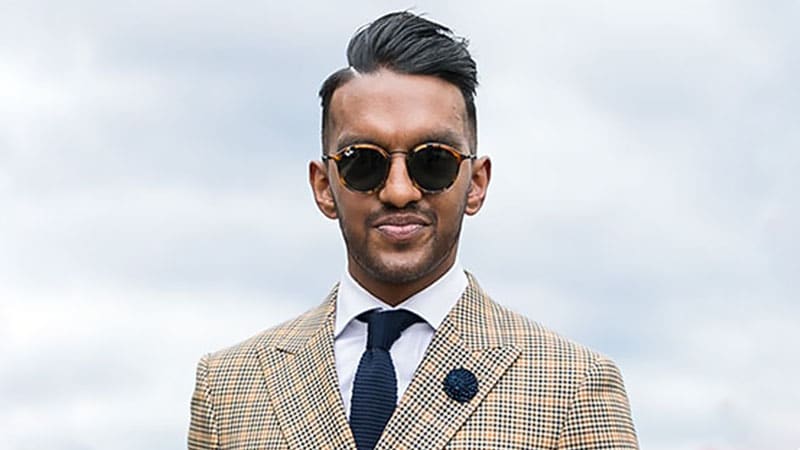 19. Hard Part with Curly Quiff
You can show off your voluminous curls while also keeping them in check with a hard part and curly quiff hairstyle. While the quiff will showcase your naturally thick and textural locks, the shaved line will add definition and shape.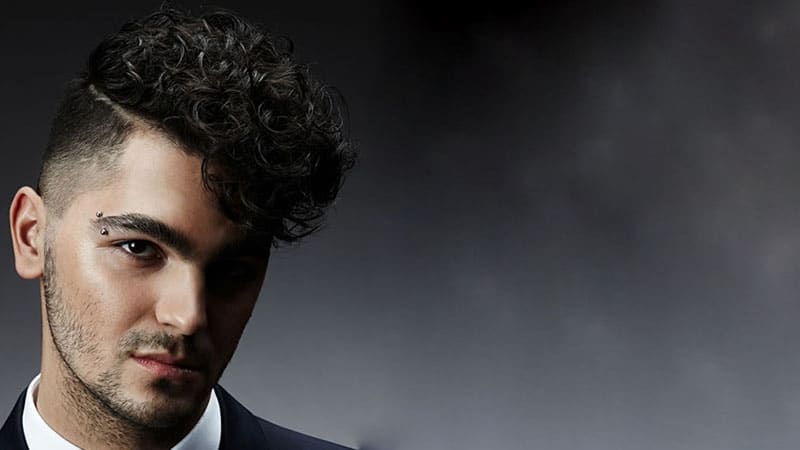 20. Hard Part with Disconnected Undercut
A disconnected undercut hairstyle features shaved sides and back with a longer length on top. By adding a hard part to the look, you can further enhance the cut's eye-catching contrast.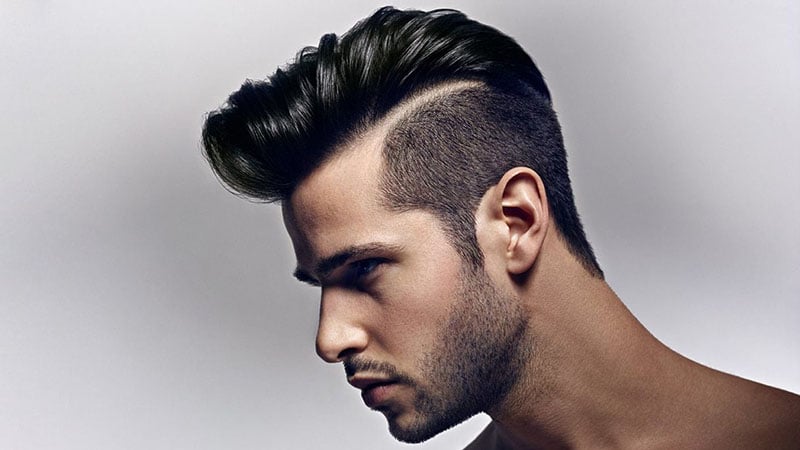 21. Hard Part with Forward-Swept Style
For gents with long face shapes, tall hairstyles, such as pompadours and quiffs, can often be unflattering. But, that doesn't mean you can't rock a hard part. Instead, just choose styles that better suit your bone structure, such as a comb over or forward-swept look.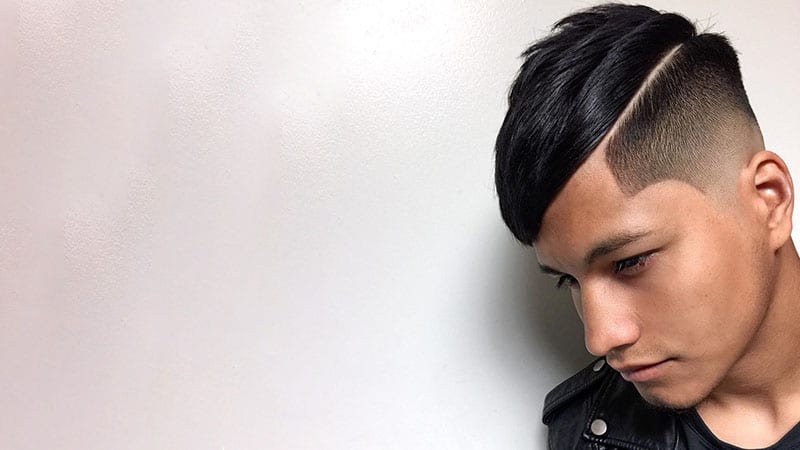 22. Hard Part with Low Fade
For a look that's as sleek as it is edgy, consider opting for a hard part with low fade. But, make sure you visit an experienced barber to nail the style.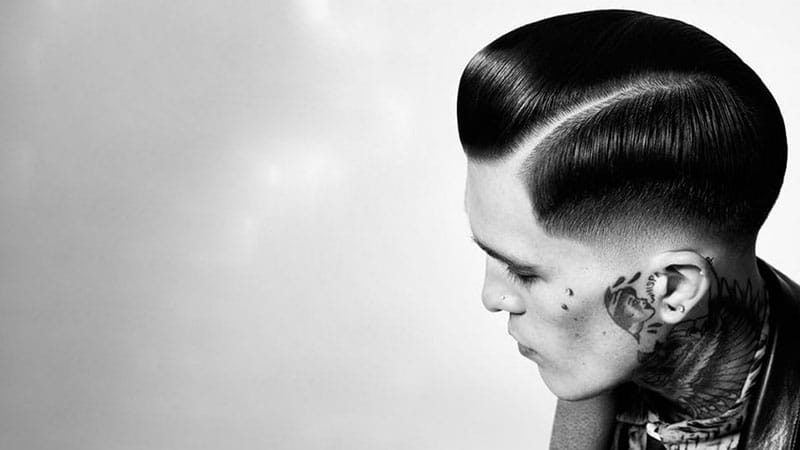 23. Hard Part with Man Bun
There's no limit to the different hairstyles that can suit a hard part. Even the man bun pairs well with a modern razor part.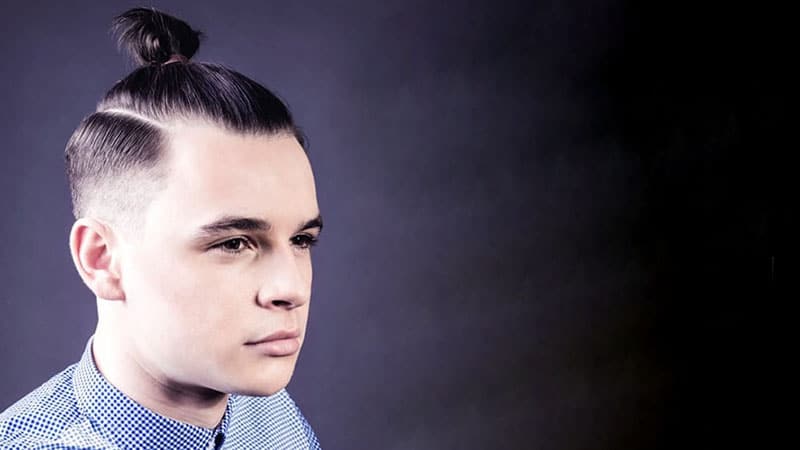 24. Hard Part with Taper
Not all hard part hairstyles have to be daring and different. Gents that prefer a more simple and minimalistic look can always opt for a classic short haircut with a thin hard part and tapered sides.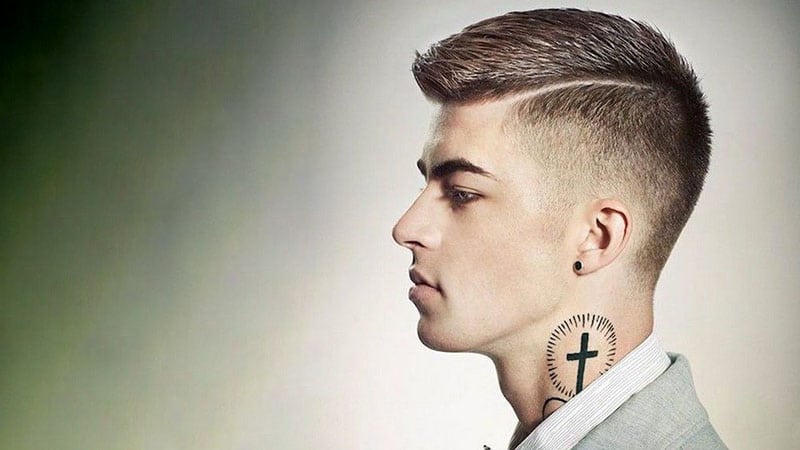 25. Long Hair Hard Part
Even long hair can look great with a hard part, especially if it's paired with a faded undercut and long beard as well.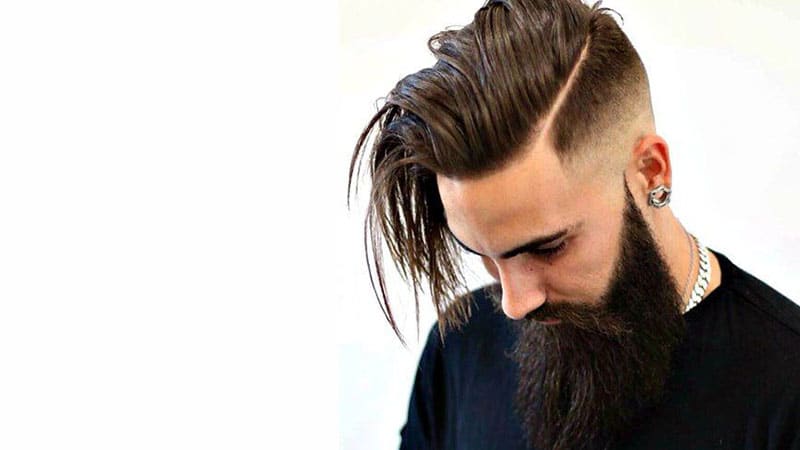 26. Low Hard Part
While most hard parts begin at the corner of the forehead and then follow the natural curve of the head back, you can mix things up for a unique look. A low hard part, for example, can create a more individualistic appearance, especially when viewed from the side.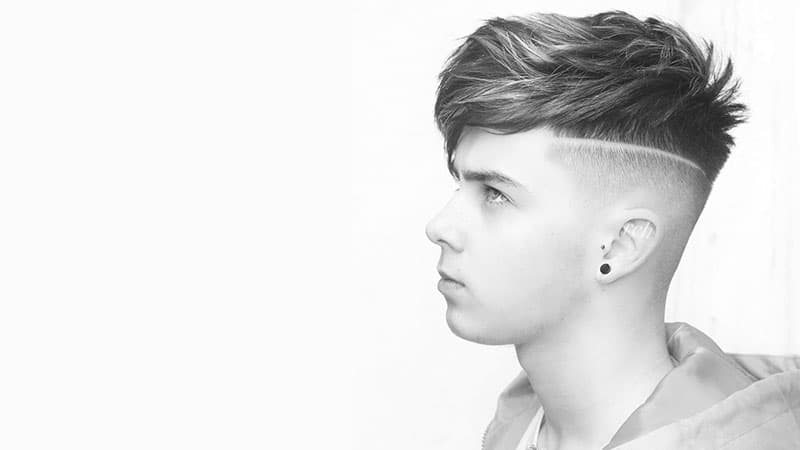 27. Sleek Hard Part
Mix your modern hard part with a smooth retro style for a unique and fashionable appearance. All you need is some pomade and a comb to achieve the dapper look.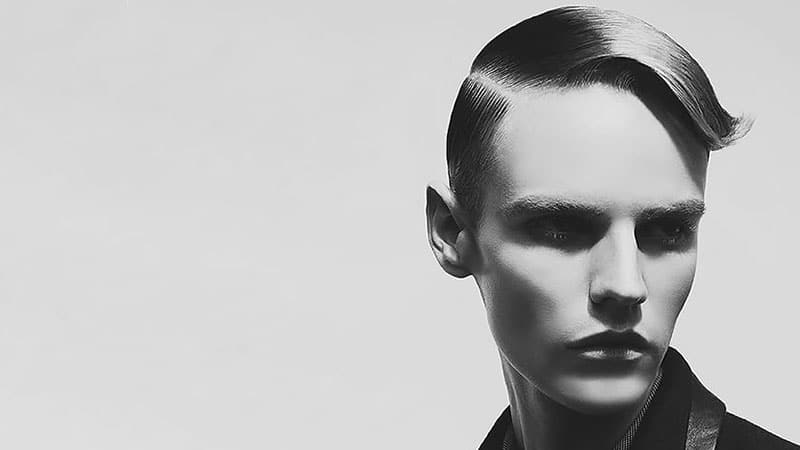 28. Thin Hard Part
For a subtle take on the hard part trend, ask your barber for a thin shaved line. Doing so will allow you to create definition while still maintaining the classical appearance of a soft part.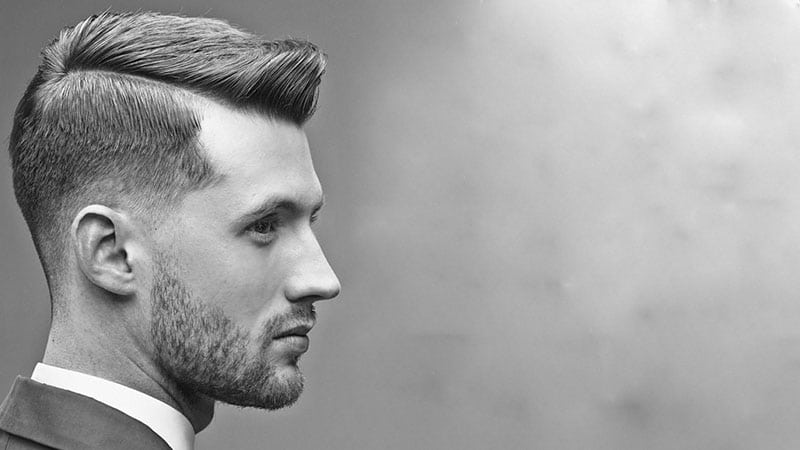 29. Wide Hard Part
Want your part to look bold and eye-catching? Opt for a wide hard part. But, be sure to visit an experienced barber for the cut. Any mistakes, accidents or unevenness will be highly noticeable.
30. Boys' Hard Part
It's not just gents that can look great with a hard part. Boys can also pull off this on-trend look. All you need to decide is how bold to make it. For a subtle look, opt for a thin hard part or, for a more eye-catching appearance, make it thicker.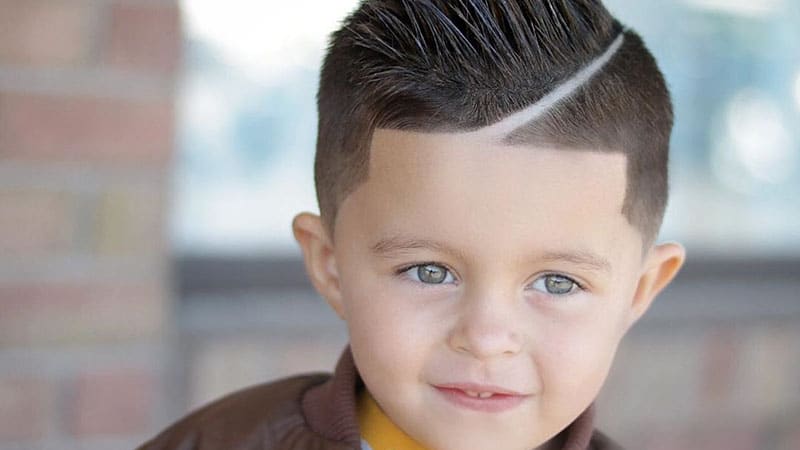 How to Cut a Hard Part
While cutting a hard part may seem as simple as shaving a straight line, doing so correctly can be challenging. As such, it's always best to visit a barber to ensure the part is not only in the right place but also well angled, neat, and stylish.